Over time tanks split and rust. This, along with general wear and tear can lead to dramatic leaking, potentially causing flooding and major damage. To minimize the damage, it is essential to get help quickly, to stop the leak and figure out the problem. Plumbing On-Tap Worthing carry stock to ensure a speedy repair. If a replacement is needed, a full quote is provided.
Replace ball valves
Lagging of tanks
Leaky tank repair
Noisy tanks
New tanks
New overflows
Loft tanks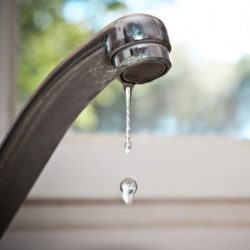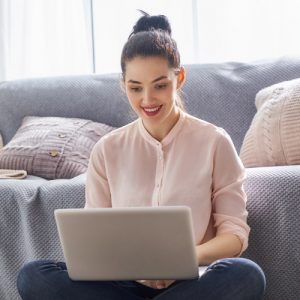 Tanks and Overflows
Whether you need to repair or install a water tank or overflow, you can expect high-quality service and workmanship from the team here at Plumbing On-Tap Worthing. Our qualified Worthing plumbers are committed to installing and repairing tanks and overflows to the highest of standards, and with the least amount of disruption to you and your family. We are also some of the only plumbers in Worthing that are qualified to work on your commercial property as well.
Installation Services
We stock only the best water storage units, and our expert plumbers will work with you to identify the best one to meet your needs. We can also assist you with upgrading your current tank to something that is more efficient, to save you money. We factor in the size and structure of your property to ensure the most appropriate unit is installed. Regardless of budget, we can help you find an effective and efficient unit. Even if you already have the new tank and you just need installation services, our plumbers are ready to get to work for you.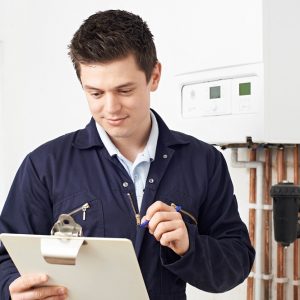 Maintenance Services
Regular water tank and overflow maintenance will keep your water system in good working order, and help extend the life of your system. One of our Worthing plumbers will come and inspect, clean, and chlorinate your system. If the inspection reveals any issues, the plumber will provide you with a list of affordable and effective repair and maintenance options. From there, he can make repairs to your tanks, overflows, and all connecting pipe work.
Water Tank and Overflow Repairs
Plumbing On-Tap Worthing can repair all types of water tanks, overflows, and other components of your water system. From dripping overflows to minor cracks or serious leaks, our expert plumbers deliver reliable repairs that will extend your equipment's lifespan. We can also replace ball valves, restore the lining of your tank, and repair any connecting pipe work to ensure water in your property is flowing properly.
Water Tank and Overflow Cleaning
If you've noticed issues with your water system lately, it could be time to clean your water tank and overflow system. Regular cleaning will not only help reduce limestone build up and the potential for harmful bacteria build upin your system, it will help improve the effectiveness of your water system. When the system works effectively, you'll save water, doing both the environment and your wallet a favour.
Call Plumbing On-Tap Worthing Today!
To obtain a free quote or to request more information about our water tank and overflow services, call us at 01903 660093 in Worthing. You can also use our online form to get an estimate.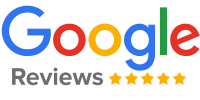 Super great service today! Gavin installed my curtains and did a brilliant job, super friendly and lovely guy will defiantly use Ontap and highly recommend!
Excellent service, lovely people.
Super great service today! Gavin installed my curtains and did a brilliant job, super friendly and lovely guy will defiantly use Ontap and highly recommend!
A responsive time, good job at a fair price. That was all I asked for and that was what I got. So I am happy to recommend Plumbing On Tap, even if they did end up sharing the Hove Business Award for Best Professional Service, with me! Thanks again ...
Great company and highly recommended. Flexible to suit my busy schedule and came when I needed them too. Did a great job at a reasonable price; quick and efficient in the process and no hidden extras at the end. Would definitely use again.
Such a lifesaver!! They came out to us right away, and were very friendly and helpful and explained what was wrong with our boiler. Will definitely be using them in future again! Thank you so much!
Fixed my kitchen tap, fixed a leak in my bath, dispatched a handyman to re-grout my bath. Excellent work. Very satisfied!!
Great job you have done! Thank you for all the hard work and friendly service.
Plumbing on tap have always been super efficient, I have never had to ask for something to be redone, and once they have the job I don't need to chase them which is handy considering I run a busy letting agency..
Have used plumbing on tap for a new boiler and annual check ups. Very helpful and thorough would use them again and recommend to others.
Excellent customer service and knowledgeable tradesman. Work carried out with minimum fuss and felt comfortable from the word go.
Quick response time which was great as water was pouring out from under my sink, very quick to fix the problem, tidy and courteous engineer, would highly recommend for anyone in need of a plumber, Top job.
Fantastic service from start to finish. Will defiantly recommend this company and use them again.
Turned up on time, courteous, friendly, finished the job efficiently (boiler service), charged what I was quoted. Recommended.
Emergency Plumbing call out at short notice. Problem sorted quickly and efficiently. Excellent service.
We Service & Install All Types of Boilers