Need boiler maintenance? Then you therefore need the help of the best plumbers in Worthing. It just happens that we at Plumbing On-Tap Worthing are the best in the greater Sussex area. Our trade reputation and our customer testimonials prove it, as does the fact that all our Worthing plumbers are certified in the latest and best boiler technologies.
More importantly, we understand there's no price on the peace of mind that comes from having a reliable heating system. This is why we are always ready to provide the residential boiler inspection and maintenance that you need!
But first, let's take a closer look at your boiler!
What Are The Most Common Types Of Boiler Problems?
There are numerous signs that indicate your boiler might need maintenance. It's very important that you recognize these problems, because the simple truth is that boilers don't just break without warning: they break down slowly over time. However, if you recognize some of the signs below you can take preventative steps:
Boiler Noise: Noises like rumbles, pings and bangs can indicate several problems. The system might be suffering from low water pressure, the pressure relief valve might be faulty, air might be trapped within the boiler system or limescale may have built up within the boiler.
Leaks: Leaks usually occur because of a faulty valve or cracked seal. It's rare that leaks occur due to a problem with the boiler unit itself, though it's certainly a possibility.
Malfunctioning Thermostat: A malfunctioning thermostat usually indicates just that — a malfunctioning thermostat. This is a very cheap and simple repair.
Auto Power-Off: If the boiler switches off, then either a valve is blocking water or the unit is suffering from low water pressure.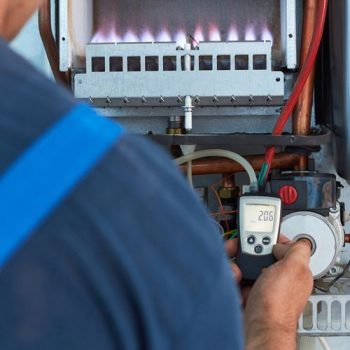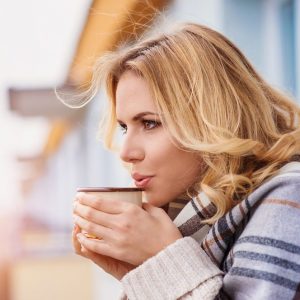 How Often Should Boiler Maintenance Be Sought?
You should seek professional maintenance for your boiler at least once per year, preferably before the winter months start. The good news is that Plumbing On-Tap Worthing can complete a maintenance job in just an hour or two, depending on the type of boiler you possess and the type of maintenance it requires.
How Long Can A Well-Maintained Boiler Last?
Regular boiler maintenance from our Worthing plumbers can help make sure your boiler lasts anywhere from 10 to 15 years, if not even 25 years! It's all about doing cost/benefit analysis. If at some point in the future the costs of maintaining your boiler starts to outweigh the cost of replacing it, then you know it's time to get a new one!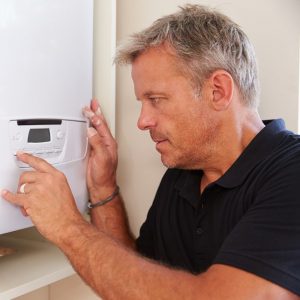 Why Are You Still Waiting?
If your boiler is in need of maintenance, please contact us right away,before a minor problem balloons into far more expensive issue. Our plumbers in Worthing will do our very best to take care of your boiler. If your boiler needs replacing, our plumbers will work with you to piece together a fair and affordable solution.
So what are you waiting for? Give us a call right away. We can't wait to talk with you!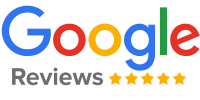 Super great service today! Gavin installed my curtains and did a brilliant job, super friendly and lovely guy will defiantly use Ontap and highly recommend!
Excellent service, lovely people.
Super great service today! Gavin installed my curtains and did a brilliant job, super friendly and lovely guy will defiantly use Ontap and highly recommend!
A responsive time, good job at a fair price. That was all I asked for and that was what I got. So I am happy to recommend Plumbing On Tap, even if they did end up sharing the Hove Business Award for Best Professional Service, with me! Thanks again ...
Great company and highly recommended. Flexible to suit my busy schedule and came when I needed them too. Did a great job at a reasonable price; quick and efficient in the process and no hidden extras at the end. Would definitely use again.
Such a lifesaver!! They came out to us right away, and were very friendly and helpful and explained what was wrong with our boiler. Will definitely be using them in future again! Thank you so much!
Fixed my kitchen tap, fixed a leak in my bath, dispatched a handyman to re-grout my bath. Excellent work. Very satisfied!!
Great job you have done! Thank you for all the hard work and friendly service.
Plumbing on tap have always been super efficient, I have never had to ask for something to be redone, and once they have the job I don't need to chase them which is handy considering I run a busy letting agency..
Have used plumbing on tap for a new boiler and annual check ups. Very helpful and thorough would use them again and recommend to others.
Excellent customer service and knowledgeable tradesman. Work carried out with minimum fuss and felt comfortable from the word go.
Quick response time which was great as water was pouring out from under my sink, very quick to fix the problem, tidy and courteous engineer, would highly recommend for anyone in need of a plumber, Top job.
Fantastic service from start to finish. Will defiantly recommend this company and use them again.
Turned up on time, courteous, friendly, finished the job efficiently (boiler service), charged what I was quoted. Recommended.
Emergency Plumbing call out at short notice. Problem sorted quickly and efficiently. Excellent service.
We Service & Install All Types of Boilers