Gas Safety Inspections
Gas safety inspections are not only important, they are also required. That's right — all residences in Worthing must be inspected once a year, lest the government fine the homeowners. The good news is that we at Plumbing On-Tap Worthing are willing to perform a full gas inspection at affordable prices that won't leave you feeling strapped!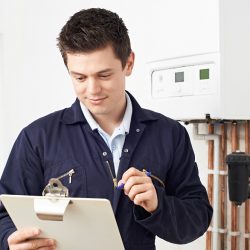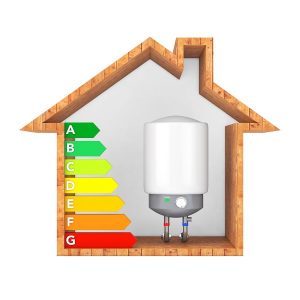 Gas Safety Inspection Overview
If you hire one of our plumbers in Worthing for an inspection, they will do all of the following:
Check every appliance for gas leaks.
Evaluate both standing & working pressure.
Inspect burner pressure and gas rate.
Review your ventilation system.
Conduct flue flow tests.
Confirm the operability of flame failure devices.
All this is done to ensure that the gas appliances and pipes in your home are safe. Furthermore, these services are provided at rates £20.00 cheaper than our competitors! Click here to see our price list
Frequently Asked Questions
Here are some of the most common questions we get from Worthing residents.
[ultimate-faqs include_category='gas-safety-inspections']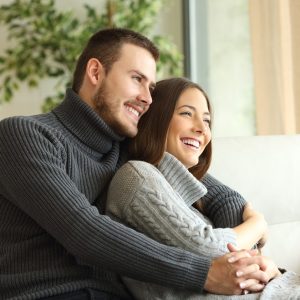 Our Services: Gas Safety Inspections
Our Brighton plumbing and heating engineering experts will visit your property and meticulously inspect the boiler and all related pipe work to make sure the boiler is working within safe parameters and all systems are working properly. We can also inspect any other gas appliances within the home such as gas hobs, fireplaces and gas ovens.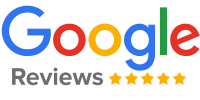 Super great service today! Gavin installed my curtains and did a brilliant job, super friendly and lovely guy will defiantly use Ontap and highly recommend!
Excellent service, lovely people.
Super great service today! Gavin installed my curtains and did a brilliant job, super friendly and lovely guy will defiantly use Ontap and highly recommend!
A responsive time, good job at a fair price. That was all I asked for and that was what I got. So I am happy to recommend Plumbing On Tap, even if they did end up sharing the Hove Business Award for Best Professional Service, with me! Thanks again ...
Great company and highly recommended. Flexible to suit my busy schedule and came when I needed them too. Did a great job at a reasonable price; quick and efficient in the process and no hidden extras at the end. Would definitely use again.
Such a lifesaver!! They came out to us right away, and were very friendly and helpful and explained what was wrong with our boiler. Will definitely be using them in future again! Thank you so much!
Fixed my kitchen tap, fixed a leak in my bath, dispatched a handyman to re-grout my bath. Excellent work. Very satisfied!!
Great job you have done! Thank you for all the hard work and friendly service.
Plumbing on tap have always been super efficient, I have never had to ask for something to be redone, and once they have the job I don't need to chase them which is handy considering I run a busy letting agency..
Have used plumbing on tap for a new boiler and annual check ups. Very helpful and thorough would use them again and recommend to others.
Excellent customer service and knowledgeable tradesman. Work carried out with minimum fuss and felt comfortable from the word go.
Quick response time which was great as water was pouring out from under my sink, very quick to fix the problem, tidy and courteous engineer, would highly recommend for anyone in need of a plumber, Top job.
Fantastic service from start to finish. Will defiantly recommend this company and use them again.
Turned up on time, courteous, friendly, finished the job efficiently (boiler service), charged what I was quoted. Recommended.
Emergency Plumbing call out at short notice. Problem sorted quickly and efficiently. Excellent service.
We Service & Install All Types of Boilers