Plumbing On Tap, Worthing Plumber
Plumbing On-Tap Worthing is a reliable, high-quality Worthing plumbing company that was founded years ago as a much-needed response to an industry brimming with poor performance. The hard truth is that locating a quality Worthing plumber or heating engineer requires more time and work than most of us want to admit, which is why finally finding one is like achieving nirvana. Not anymore: Plumbing On-Tap is the answer to the long-standing problem, providing Worthing, Brighton, and the entire Southeast with top quality heating and plumbing engineers, available on tap!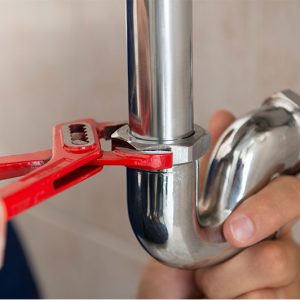 Introducing Plumbing On-Tap Worthing
We at Plumbing On-Tap in Worthing are proud to be one of those few reliable, high-quality providers. We achieved this rank by hiring only the best plumbers in Worthing to staff our exemplary team. Not only is every one of our employees required to have proper certifications and licenses needed to deal with complex plumbing and heating systems, but our specialists are also required to pursue ongoing, lifelong training sessions for the purpose of keeping their skills refined.
What really sets us apart from other plumbing companies in Worthing is that we take community feedback very seriously. We solicit feedback directly from our customers, and we maintain a track record with top Checkatrade scores.
Last but not least, our company is managed by an elite team of experienced plumbers and heating engineers. Their expertise covers a wide range of plumbing and heating systems & technology, some of which are included below
Fast, High-Quality Plumbing On-Tap Worthing Services
The foundation of our entire operation rests with our dedicated office team, which utilizes the best computer technology to keep our entire team connected and running at full capacity. Everyone in the office has the know-how and skills needed to help you with all your plumbing needs and/or schedule an appointment. If you are in an emergency situation, we will do our best to attend as soon as possible. In the majority of cases this means an engineer will be on their way to your home immediately. In non-emergency situations, we will normally arrange an engineer to visit your home the same day or the subsequent day.
All you need to do is give us a call and we will take care of the rest, even if that means pulling one of our plumbers from out of bed!
Our Commitment To Excellence
Plumbing On-Tap utilises Checkatrade as a means of tracking client satisfaction. As a new or potential client, looking at our Checkatrade page should give you the peace of mind that comes with hiring only the very best in the field. With nearly 300 feedback reports and an average rating of 9.8 / 10, it's safe to say we are one of the best in the business!
Give Us A Call
Please do not hesitate to give us a call if and when you encounter a problem with your plumbing or heating systems. We give you our word that we'll do our very best to rectify the issue with a minimal amount of interruption to your life. We also guarantee you the best rates in the greater Sussex area. Just give us a call and we'll be glad to prove it to you with our stellar services!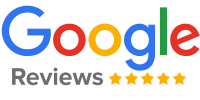 Super great service today! Gavin installed my curtains and did a brilliant job, super friendly and lovely guy will defiantly use Ontap and highly recommend!
Excellent service, lovely people.
Super great service today! Gavin installed my curtains and did a brilliant job, super friendly and lovely guy will defiantly use Ontap and highly recommend!
A responsive time, good job at a fair price. That was all I asked for and that was what I got. So I am happy to recommend Plumbing On Tap, even if they did end up sharing the Hove Business Award for Best Professional Service, with me! Thanks again ...
Great company and highly recommended. Flexible to suit my busy schedule and came when I needed them too. Did a great job at a reasonable price; quick and efficient in the process and no hidden extras at the end. Would definitely use again.
Such a lifesaver!! They came out to us right away, and were very friendly and helpful and explained what was wrong with our boiler. Will definitely be using them in future again! Thank you so much!
Fixed my kitchen tap, fixed a leak in my bath, dispatched a handyman to re-grout my bath. Excellent work. Very satisfied!!
Great job you have done! Thank you for all the hard work and friendly service.
Plumbing on tap have always been super efficient, I have never had to ask for something to be redone, and once they have the job I don't need to chase them which is handy considering I run a busy letting agency..
Have used plumbing on tap for a new boiler and annual check ups. Very helpful and thorough would use them again and recommend to others.
Excellent customer service and knowledgeable tradesman. Work carried out with minimum fuss and felt comfortable from the word go.
Quick response time which was great as water was pouring out from under my sink, very quick to fix the problem, tidy and courteous engineer, would highly recommend for anyone in need of a plumber, Top job.
Fantastic service from start to finish. Will defiantly recommend this company and use them again.
Turned up on time, courteous, friendly, finished the job efficiently (boiler service), charged what I was quoted. Recommended.
Emergency Plumbing call out at short notice. Problem sorted quickly and efficiently. Excellent service.
We Service & Install All Types of Boilers