Plumbing On-Tap Worthing Only Hires Gas Safe Engineers
We at Plumbing On-Tap Worthing are proud to report that we only hire engineers who have been certified as 'Gas Safe' by the Gas Safe Register.
What Is The Gas Safe Register?
The Gas Safe Register is the one and only official scheme in the United Kingdom for installation and maintenance engineers who work with gas appliances such as gas heaters and boilers. Anyone in the U.K. who works with any type of gas appliance must be fully registered with the Gas Safe Register and possess the proper certifications, lest he or she be potentially prosecuted and forced to pay immense fines.
Some of the job functions of the Gas Register are included below:
It tracks down individuals who illegally work on gas appliances.
It conducts inspections on registered engineers.
It keeps consumers educated about gas safety.
It investigates all reports of unsafe gas work.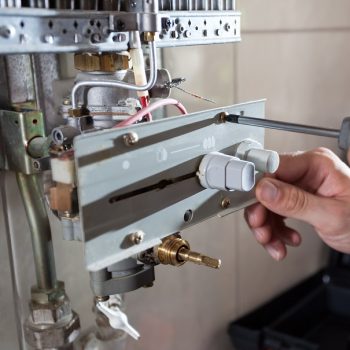 This scheme was put in place to protect both employees and homeowners from the many risks associated with gas appliances. The truth remains that poor-quality, unprofessional gas work can cause lethal leaks, fires and explosions, not to mention carbon monoxide poisoning. This is why its essential that Worthing homeowners only allow gas safe engineers to work on their gas appliances.
How Can You Confirm That Our Engineers Are Registered?
As the best plumbers in Worthing, we make certain that every one of our engineers carries his or her Gas Safe register ID card at all times. You are welcome to use this information to double-check our employees Gas Safe status by using the following resource: Gas Safe check. This site can also be used to file a complaint in case you feel that something is done improperly, though we ask that you first contact us directly.
Furthermore, every completed job entitles you to a Gas Safe safety certificate. This is important, because in case you ever hire another company, the employees will know that your appliances have been dealt with properly as defined by the standards set forth by the Gas Register of the U.K. It is also required that all landlords in the U.K. possess this certificate for each gas appliance.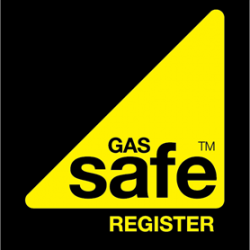 How Can You Get Started?
If you're ready to hire quality Plumbing On-Tap Worthing professionals, then please feel free to give us a call right away. Our dedicated office staff will immediately connect you with an experienced and licensed plumber who will do everything in his or her power to deal with all your plumbing and heating needs.
The types of gas-related tasks our Worthing plumbers work with are included below:
Fix/repair boilers.
Install new boilers.
Fix/repair/replace furnaces and heaters.
Set up baseboard heating systems.
Clean and/or replace dirty filters.
Conduct thorough tune-ups.
Fix lethally dangerous leaks.
Conduct safety inspections.
Furthermore, our specialists are available for same-day emergency repair services, so go ahead and give us a call right away!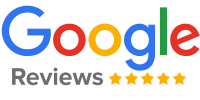 Super great service today! Gavin installed my curtains and did a brilliant job, super friendly and lovely guy will defiantly use Ontap and highly recommend!
Excellent service, lovely people.
Super great service today! Gavin installed my curtains and did a brilliant job, super friendly and lovely guy will defiantly use Ontap and highly recommend!
A responsive time, good job at a fair price. That was all I asked for and that was what I got. So I am happy to recommend Plumbing On Tap, even if they did end up sharing the Hove Business Award for Best Professional Service, with me! Thanks again ...
Great company and highly recommended. Flexible to suit my busy schedule and came when I needed them too. Did a great job at a reasonable price; quick and efficient in the process and no hidden extras at the end. Would definitely use again.
Such a lifesaver!! They came out to us right away, and were very friendly and helpful and explained what was wrong with our boiler. Will definitely be using them in future again! Thank you so much!
Fixed my kitchen tap, fixed a leak in my bath, dispatched a handyman to re-grout my bath. Excellent work. Very satisfied!!
Great job you have done! Thank you for all the hard work and friendly service.
Plumbing on tap have always been super efficient, I have never had to ask for something to be redone, and once they have the job I don't need to chase them which is handy considering I run a busy letting agency..
Have used plumbing on tap for a new boiler and annual check ups. Very helpful and thorough would use them again and recommend to others.
Excellent customer service and knowledgeable tradesman. Work carried out with minimum fuss and felt comfortable from the word go.
Quick response time which was great as water was pouring out from under my sink, very quick to fix the problem, tidy and courteous engineer, would highly recommend for anyone in need of a plumber, Top job.
Fantastic service from start to finish. Will defiantly recommend this company and use them again.
Turned up on time, courteous, friendly, finished the job efficiently (boiler service), charged what I was quoted. Recommended.
Emergency Plumbing call out at short notice. Problem sorted quickly and efficiently. Excellent service.
We Service & Install All Types of Boilers